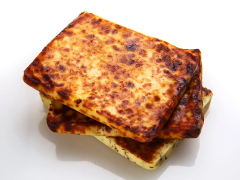 Fresh Wisconsin Cheese
We refer to it as baked cheese, it's also been known and asked for as bread cheese. This fresh Wisconsin cheese comes in a few different flavors, and is available everyday at our shop… have you tried any yet?
Cheddar Cheese, Flavored Cheese, Curds, Baked Cheese, Spreads… Try them all today!